Remote monitoring over the salinity of irrigated soils within the cotton-growing zone
Ye. I. Pankova
V. V. Dokuchaev Soil Science Institute of Russian Academy of Agricultural Sciences, Moscow, Russia
Under discussion are problems of soil remote monitoring and the monitoring over the salinity of irrigated lands in particular. It is shown that the given problem has become very acute not only in Middle Asia but also in the southern part of Russia. The experience gained in studying the soil salinity under cotton plantations can be applicable for soil monitoring in the other regions including the irrigated soils in the south of Russia.
Keywords: remote sensing techniques, decoding of soil salinity, monitoring over the soil salinity.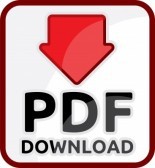 ---
References
1. Andronikov V.L. Aerokosmicheskie metody izucheniya pochv, Moscow, 1979, 280 p.
2. Andronikov V.L., Pankova E.I., Boskova V.I. et al. Opyt sostavleniya karty oroshaemykh territorii Srednei Azii s ispol'zovaniem materialov kosmicheskoi s"emki, Sovremennye metody issledovaniya sostoyaniya pochv, Moscow, 1983, 123 p.
3. Andronikov V.L., Korolyuk T V. Ispol'zovanie distantsionnykh metodov v pochvovedenii i sel'skom khozyaistve, Eurasian Soil Science, 1985, No. 5, pp. 3–179.
4. Andronikov V.L., Dobrovol'skii G.V. Kosmicheskie problemy geografii, kartografii i plodorodiya pochv, 100 let geneticheskogo pochvovedeniya, Moscow, 1986, pp. 184–194.
5. Vinogradov B.V. Preobrazovannaya zemlya, Moscow, 1981, 295 p.
6. Vinogradov B.V. Aerokosmicheskii monitoring ekosistem, Moscow, 1984, 320 p.
7. Gerasimov I.P. Nauchnye osnovy sovremennogo monitoringa okruzhayushchei sredy, Izv. AN SSSR. Ser. Geografii, 1975, No. 3, pp. 13–25.
8. Doklad o sostoyanii i ispol'zovanii zemel' sel'skokhozyaistvennogo naznacheniya, Minsel'khoz Rossiiskoi federatsii, Moscow, 2010, P. 17–23.
9. Zonn S.V. Kosmicheskii etap v izuchenii geografii pochvennykh resursov, Sovremennye problemy genezisa i geografii pochv, Moscow, 1983, pp. 158–160.
10. Izrael' I. A. Ekologiya i kontrol' sostoyaniya prirodnoi sredy. Leningrad: Gidrometeoizdat, 1979, 375 p.
11. Metodicheskie rekomendatsii po ispol'zovaniyu materialov aerofotos'emki dlya otsenki zasoleniya pochv i provedeniya solevykh s'emok oroshaemykh territorii khlopkoseyushchei zony v krupnykh i srednikh masshtabakh, Moscow, 1985, 73 p.
12. Pankova E.I., Aidarov I.P., Yamnova I.A, Novikova A.F., Blagovolin N.S. Prirodnoe i antropogennoe zasolenie pochv basseina Aral'skogo morya (geografiya, genezis, evolyutsiya), Moscow, 1996, 187 p.
13. Pankova E.I., Golovina N.N et al. Opyt otsenki zasoleniya pochv oroshaemykh territoriiSrednei Azii po materialam kosmicheskoi s"emki, Eurasian Soil Science, 1986, No. 3, pp. 138–148.
14. Pankova E.I., Solov'ev D.A. Distantsionnyi monitoring zasoleniya oroshaemykh pochv. Ros. Akademiya sel'skokhozyaistvennykh nauk, Moscow, 1993. 191 p.
15. Pankova E.I., Rukhovich D.I. Monitoring of Salinization of Irrigated Soils in Arid Regions by Remote Sensing Methods, Eurasian Soil Science, 1999, Vol. 32, No. 2. pp. 253–263.
16. Rukhovich D.I. Mnogoletnyaya dinamika zasoleniya oroshaemykh pochv tsentral'noi chasti Golodnoi stepi i metody ee vyyavleniya, Extended abstract of candidate's thesis, Moscow, 2009, 25 p.
17. Problemy degradatsii i vosstanovleniya produktivnosti zemel' sel'skokhozyaistvennogo naznacheniya v Rossii, Moscow, 2008, pp. 34–40.
18. Rozanov B.G., Bol'shakov V.A. et al. Rol' osnovopolagayushchikhdokuchaevskikh kontseptsii v postanovke i reshenii sovremennykh problem monitoringa pochv, 100 let geneticheskogo pochvovedeniya, Moscow, 1986, pp. 202–210.
19. Rukhovich D.I., Pankova E.I., Chernousenko G.I., Koroleva P.V. Long-term Salinization Dynamics in Irrigated Soils of the Golodnaya Steppeand Methods of Their Assessment on the Basis of Remote Sensing Data, Eurasian Soil Science, 2010, Vol. 43, No. 6, pp. 728–739.
20. Savin I.Yu., Otarov A., Zhogolev A.V., Ibraeva M.A., Duisekov S. Long-term changes in the area of saline soils detected by LANDSAT imagery in Shauldersk irrigated massif, Byulleten' Pochvennogo instituta im. V.V. Dokuchaeva, 2014, No. 74.
21. Ambast S.K. Monitoring and evaluation of irrigation system performance in saline irrigated command using satellite remote sensing and gis, Interne Mededeling, Report, No. 471. DLO Winand Staring Centre, Wageningen, the Netherlands, 1997, 106 p.
22. Fernandez-Buces N., Siebea C., Cramb S., Palacio J.L. Mapping soil salinity using a combined spectral response index for bare soil and vegetation: A case study in the former lake Texaco, Mexico, J. of Arid Environments, 2006, Vol. 65 (4), pp. 644–667.
23. Shrestha D.P., Farshad A. Mapping salinity hazard: an integrated application of remote sensing and modeling-based techniques, Remote sensing of soil salinization. Impact on land management, 2009, pp. 257–272.