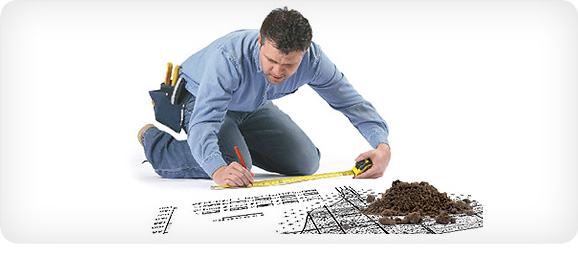 Agrochemical soil survey and recommendations to improve fertility
Carrying agrochemical field survey to identify the current productive capacity of the soil at the scale of the suburban area to holdings of agricultural holding. Our Institute offers a full cycle of works: study online survey, sampling, chemical analysis on a wide range of indicators (reference), interpretation of the results and recommendations in accordance with the intended use of the site survey, a clear and comprehensible presentation of the survey results.
Agrochemical and agro-ecological monitoring of soils
Long-term maintenance of agricultural industrial activities. Identification of reversible and irreversible changes in soil fertility, the nature of limiting agro-ecological processes (salinity, gleying, erosion, etc.) With the involvement of agrochemical, agro physical, biochemical, mapping and remote sensing methods. Regulation of fertilizer application regime.
Development of remediation projects
Drafting of reclamation of land disturbed during construction of lines and areas, and development of mineral deposits.
Recommendations for prevention of land degradation
Development of recommendations on land reclamation, erosion control, deflation.
Environmental planning
Environmental impact assessment (EIA), the development of environmental safety (HSE) in construction projects, environmental monitoring
Support systems for precision farming
Development and implementation of innovative technologies in agricultural production. Integrated ecological and economic assessment, operational monitoring of fertility and crop yields. We invite groups for scientific and practical cooperation.
Agro-ecological and economic assessment of land
An independent evaluation of agricultural industrial, environmental and full economic value of soil and land resources. Rationale for the translation category of land for different purposes. Issuance of independent expert advice.
Practical soil science: Recommendations for Regional Planning, Landscape Design
Advice on soil fertility, chemical, physical and biological properties of soils, water, light and temperature plants. Development of projects of urban greening, arboretums, gardens and kitchen gardens.