MORPHOLOGIC-GENETIC PECULIARITIES OF SOILS IN MOUNTAIN MEADOWS OF THE NORTHERN URAL
Ye. V. Zhangurov, A.A. Dymov, Yu.A. Dobrovskiy
Institute of Biology, Komi Scientific Center, Ural Branch of the Russian Academy of Sciences, 167982, Syktyvkar, ul. Kommunisticheskaya, 28
The peculiar morphology and physical-chemical properties of soils in mountain meadows of the Northern Ural are shown. From the position of the latest "Classification and Diagnostics of Soils in Russia" (2004) these soils are referred to 3 different types including the gray-humus (trunk of organo-accumulative soils), illuvial-humus-ferruginous soddy podburs (trunk of Al-humus soils) and gray-humus litozems (trunk of litozems).

Keywords: Northern Ural, mountain meadows, gray-humus horizon, soil classification.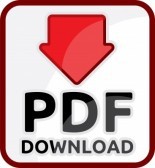 ---
REFERENCES
Atlas Respubliki Komi po klimatu i gidrologii, Ed. Taskaev A.I., Moscow, 1997, 116 p.
Gorchakovskii P.L. Flora i rastitel'nost' vysokogorii Urala, Tr. In-ta biol. UFAN SSSR, 1966, Vol. 48, 268 p.
Degteva S.V. Soobshchestva travyanistykh rastenii Pechoro-Ilychskogo zapovednika,Fundamental'nye i prikladnye problemy botaniki v nachale XXI v. Mat-ly. Vseros.konf. Petrozavodsk, 2008, Ch. 5, P. 77-80.
Zaboeva I.V. Pochvy i zemel'nye resursy Komi ASSR, Syktyvkar: Komi knizhnoe izd-vo, 1975, 375 p.
Ipatov V.S. Opisanie fitotsenoza. Metodicheskie rekomendatsii, Sankt-Peterburg, 1998, 93 p.
Klassifikatsiya i diagnostika pochv Rossii, Smolensk, 2004, 342 p.
Korchagin A.A. Rastitel'nost' severnoi poloviny Pechoro-Ilychskogo zapovednika, Tr. Pechoro-Ilychskogo zapovednika, 1940, Vol. 2, 416 p.
Orlov D.S., Biryukova O.N., Rozanova M.S. Revised system of the humus status parameters of soils and their genetic horizons, Eurasian Soil Science, 2004, Vol. 37, No 8, pp. 798–807.
Pochvy i pochvennyi pokrov Pechoro-Ilychskogo zapovednika (Severnyi Ural) / Ed. Degtevoi S.V., Laptevoi E.M. Syktyvkar, 2013, 328 p.
Teoriya i praktika khimicheskogo analiza pochv / Ed Vorob'eva L.A., Moscow, 2006, 400 p.
Titova A.A., Goryachkin S.V. Pochvy gornykh lugovo-lesnykh ekotonov Severnogo Urala, Tr. Pechoro-Ilychskogo zapovednika, 2010, Vol. 16, pp. 195–201.
Firsova V.P. Dedkov V.S. Pochvy vysokikh shirot gornogo Urala. Sverdlovsk, 1983.95 p.
Munsell A. Munsell Soil Color Chart, Kollmorgan Instruments, 1975.