PECULIAR TEMPERATURE REGIME IN COLD FROZEN SOILS ALONG THE SOUTHERN BOUNDARY OF THE CRYOLITHOZONE IN THE NORTH-EAST OF EUROPEAN RUSSIA
D.A. Kaverin, A.V. Pastukhov, G.G. Mazhitova
Institute of Biology, Komi Scientific Center, Ural Branch of the Russian Academy of Sciences, 167982, Syktyvkar, ul. Kommunisticheskaya, 28
Under study was the temperature regime of frozen soils situated along the southern boundary of cryolithozone in the North-East of European Russia. In southern tundra the frozen soils with the cold temperatureregime are confined to peat and mineral parent materials. The seasonaland long-term temperature dynamics in seasonal thawing and underlying permafrost-affected layer is shown. The frozen soils are characterized by the main temperature indices.
Keywords: temperature regime, cold frozen soils, permafrost-affected rocks, seasonal-thawing layer.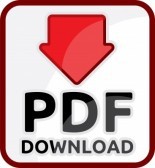 ---
REFERENCES
Cryosols (Permafrost-Affected Soils) / Eds. Burn C.R. The Thermal Regime of Cryosols, Berlin–Heidelberg–New-York: Springer-Verlag, 2004, pp. 391–414.
Davidson E.A., Janssens I.A. Temperature sensitivity of soil carbon decomposition and feedbacks to climate change // Nature, 2006, No. 44, pp. 165–173.
Dimo V.N. Teplovoj rezhim pochv SSSR. Moscow, 1972. 360 p.
Geokriologicheskaja karta SSSR. Masshtab 1 : 2.5 mln, Otv. red. Ersho-va E.D., Kondrat'eva K.A. Moscow, 1998.
Geokriologija SSSR. Evropejskaja territorija SSSR, Pod red. Ershova Je.D. Moscow, 1988, 358 p.
Gosudarstvennaja pochvennaja karta Rossii, Masshtab 1 : 1 mln. List Q-41 "Vorkuta" / Otv. red. Shishov L.L. M.: FSGKR, 2000.
Hugelius G., Virtanen T., Kaverin D., Pastukhov A., Rivkin F., Marchenko S., Romanovsky V., Kuhry P. High-resolution mapping of ecosystem carbon storage and potential effects of permafrost thaw in periglacial terrain, European Russian Arctic // J. Geophys. Res., 2011, No. 116, G03024, doi:10.1029/2010JG001606.
Klassifikacija i diagnostika pochv Rossii, Smolensk, 2004. 342 p.
Kononenko A.V. Gidrotermicheskij rezhim taezhnyh i tundrovyh pochv Evropejskogo Severo-Vostoka, Leningrad, 1986. 145 p.
Kudrjavcev V.A., Poltev N.F., Romanovskij N.N. Merzlotovedenie. Moscow,1981. 240 p.
Mazhitova G., Malkova G., Chestnykh O., Zamolodchikov D. Active-layer spatial and temporal variability at European Russian circumpolar-active-layer-monitoring (CALM) sites // Permafrost and Periglacial Processes, 2004, Vol. 15 (2), pp. 123–139.
Mazhitova G.G. Soil Temperature Regimes in the Discontinuous Permafrost Zone in the East European Russian Arctic,Eurasian Soil Science, 2008, No 1,pp. 48–63.
Oberman N.G., Shesler I.G. Sovremennye i prognoziruemye izmenenija merzlotnyh uslovij Evropejskogo severo-vostoka Rossijskoj Federacii // Problemy Severa i Arktiki Rossijskoj Federacii, 2009, Vol. 9,pp. 96–106.