SOIL-LANDSCAPE PECULIAR AREAS IN THE NORTH OF CENTRAL SIBERIA (ACCORDING TO INTERPRETATION OF SPACE-BORNE IMAGES)
T. V. Ananko
V. V. Dokuchaev Soil Science Institute of Russian Academy of Agricultural Sciences, 119017, Moscow, Pyzhevskii, 7
When c orrecting the lists for the State soil map of the northern part in Central Siberia in electronic format using visual satellite images obtained by SAS Planet, it was possible to specify the boundaries of old soil contours and recognize new ones. Interpretation of aerospace images for sloping landscapes within the northern taiga subzone as confined to compacted rocks of trappean complex, loose Quaternary rocks and Jura sedimentary non- carbonate rocks permitted to enlarge the knowledge about the component composition of the soil cover at the above territory.

Keywords: Central Siberia, lists of State soil map, correction, interpretation of aerospace images.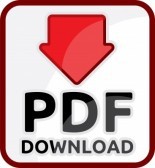 ---
REFERENCES
Andronikov V.L., Shishov L.L., Tereshenkov O.M. Sostavlenie listov Gosudarstvennoi Pochvennoi karty SSSR s ispol'zovaniem kosmicheskikh snimkov, Aerokosmicheskie metody v pochvovedeniii I khispol'zovanie v el'skomkhozyaistve, Moscow, 1990, pp. 82–88.
Elovskaya L.G., Petrova E.I., Teterina L.V. Pochvy Severnoi Yakutii. Novosibirsk,1979, 301 p.
Ershov Yu.I. Zakonomernosti pochvoobrazovaniya v predelakh Srednesibirskogo ploskogor'ya, Eurasian Soil Science, 1995,No.7,pp. 805–810.
Ershov Yu.I. Mezomorfnoe pochvoobrazovanie v taezhno-merzlotnom semigumidnom sektore Srednei Sibiri, Eurasian Soil Science, 1994,No.10.
Klassifikatsiya I diagnostika pochv Rossii. Smolensk, 2004, 341 p.
Konyushkov D.E. Pochvoobrazovanie na karbonatnykh porodakh v kontinental'noi subarktike (na primere severa Srednei Sibiri), Extended abstract of candidate's thesis, Moscow,1991, 253 p.
Konyushkov D.E. Struktura pochvennogo pokrova severo-vostochnoi chasti Sredne-Sibirskogo ploskogor'ya, Eurasian Soil Science, 1992, No. 1, pp. 61–73.
Lukicheva A.N. Severo-taezhnaya rastitel'nost' Sibirskoi platformy v svyazi s geologicheskim stroeniem, Leningrad, 1972, 52 p.
Savin I.Yu. Komp'yuternaya imitatsiya kartografirovaniya pochv, Tsifrovaya pochvennaya kartografiya, teoreticheskie, i eksperimental'nye issledovaniya, Moscow, 2012, pp. 26–33
Simakova M.S. O soderzhanii, printsipakh i priemakh oformleniya pochvennykh kart, Bulletin of V.V. Dokuchaev Soil Science Institute, No. 61. pp. 3–11.
Sokolov I.A. Rabochaya programma po sostavleniyu listov gosudarstvennoi pochvennoi karty SSSR masshtaba 1:1000000, Moscow, 1986 (rukopis').
Sokolov I.A. O Raznoobraznom proyavlenii gidromorfnogo negleevogo pochvoobrazovaniya, Eurasian Soil Science, 1980, No.7, pp. 5–19.
Sokolov I.A. Gidromorfnoe negleevoe pochvoobrazovanie, Eurasian Soil Science, 1980, No. 1.
Sokolov I.A. Palevye pochvy Srednesibirskogo ploskogor'ya, Eurasian Soil Science, 1986, No. 8, pp. 5–18.
Sokolov I.A., Bystryakov G.M. Palevye pochvy severnoi taiga Vostochnoi Sibiri i Dal'nego Vostoka, Moscow University Soil Science Bulletin, Ser. 17,Soil Science, 1980,No. 1,pp. 30–37.
Pochvennaya karta RSFSR. Masshtab 1:2.5 mln, Ed. V.M. Fridland, Moscow, 1988.