Rozhkov V.A.
V.V. Dokuchaev Soil Science Institute, 119017 Moscow, Pyzhevskii 7 b. 2
Under discussion is the FAO algorithm modified to estimate the suitability of lands and soils for agricultural purposes using the definite LUI index (land unit index). The latter is calculated by rating of soil indices taken into complete account and accepted by FAO, USDA (USA) and the Ministry of Agriculture in the Russian Federation. The algorithm and proposed computer programs of interactive expert systems (ADAPTER, LAND, PLANT) are universal and make it possible to use the indices for solving a number of intricate tasks in off-line regime.
Keywords: estimate of land suitability, indices for estimating the lands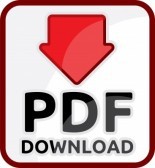 ---
REFERENCES
Belobrov V.P., Rozhkov V.A., Stolbovoi V.S. Bazadannykh o struktu-rakh pochvennogo pokrova dlya ikh klassifikatsii, Pochvovedenie, 1993, № 7, pp. 83–90.
FAO Soil Bulletin. No. 32. Rome, FAO, 1976. 72 p.
Fridland V.M. Osnovnye printsipy i elementy bazovoi klassifikatsii pochv i programma rabot po ee sozdaniyu, Moscow, 1982. 151 p.
Fridland V.M., Rozhkov V.A. Levels of the soil information systems organization according to the type of data, Developm. Soil Inform. Systems. Wageningen, 1978, P. 30–36.
Grinchenko T.A., Egorshin A.A. Kompleksnaya otsenka plodorodiya pochv i stepeni ikh okul'turennosti pri dlitel'nom vozdeistvii melioratsii i udobrenii, Agrokhimiya, 1984, № 11, pp. 82–88.
Karmanov I.I. Metodika i tekhnologiya pochvenno-ekologicheskoi otsenki i bonitirovki pochv dlya sel'skokhozyaistvennykh kul'tur. Moscow, 1990, 114 p.
Classifiction and diagnostika pochv Rossii, Smolensk, 2004,342 p.
Klassifiction and diagnostika pochv SSSR, Moscow, 1977, 224 p.
Magazinshchikov T.P. Zemel'nyikadastr. L'vov, 1987, 424 p.
Rozhkov V.A. Algebra WRB (formalizatsiya kontseptsii), Eksperi-ment. Informatsiya v pochvovedenii: teoriya i puti standartizatsii, Moscow, 2005, pp.73–82.
Rozhkov V.A. Klassifikatsyapochv – ne mesto dlya diskussii, Bulletin V.V. Dokuchaev Soil Science Institute, Vol. 72, 2013b, pp. 47–63.
Rozhkov V.A. Kratkaya kharakteristika shkal izmerenii, Lesnoisbornik, 2007, No. 7 (56), pp.74–76.
Rozhkov V.A. Organizatsionnye mekhanizmy tektologii v pochvovedenii, Bulletin V.V. Dokuchaev Soil Science Institute, Vol. 71. 2013a, pp. 80–102.
Rozhkov V.A. Otsenka erozionnoi opasnosti pochv, Bulletin V.V. Dokuchaev Soil Science Institute, Vol. 59, 2007, pp. 77–91.
Rozhkov V.A. Pochva kak osnova plodorodiya zemel', Plodorodie, 2006,No. 5 (32), pp.12–15.
Rozhkov V.A., Rozhkova S.V. Pochvennaya informatika, Moscow, 1993. 190 p.
Rukovodstvo po opredeleniyu potentsial'nogo plodorodiya i urovnya ego ispol'zovaniya po pochvam pashni Tsentral'nogo raiona Rossii s tsel'yu ikh okhrany, predotvrashcheniya degradatsii, Moscow, 1997. 25 p.
Rukovodstvo po srednemasshtabnomu kartografirovaniyu pochv na osnove GIS, Moscow, 2008.
Shishov L.L., Rozhkov V.A., Stolbovoi V.S. Informatsionnaya baza klassifikatsii pochv, Pochvovedenie, 1985, No. 9, pp.9–20.
Tekhnicheskie ukazaniya po gosudarstvennoi kadastrovoi otsenke sel'skokhozyaistvennykh ugodii v sub"ekte rossiiskoi federatsii, Moscow, 2000.