Chizhikova N.P., Lebedeva-Verba M.P.
V. V. Dokuchaev Soil Science Institute of Russian Academy of Agricultural Sciences, 119017, Moscow, Pyzhevskii, 7 b. 2
As a result of experimental studies carried out for the first time with the aim at determining the impact of black (Haloxylon aphyllum) and white Saxaul (Haloxylon persicum) on the mineralogical composition of fine-dispersed fractions in sandy desert soils, it seemed reasonable to conclude that the transformation of minerals is quite different in soils used under different Saxaul species. This is explained by differences in biogeochemical turnover of elements in soils under black Saxaul and as a consequence by a higher Na content in the litter and the soda formation in the soil profile. The latter serves as a cause of alkalinization of soil solutions and transformation of minerals affected by alkaline hydrolysis.
Keywords: Kara Kum, sandy soils, mineralogical compositions, fine-dispersed fractions, black Saxaul.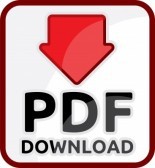 ---
REFERENCES
Abaturova T.I., Chizhikova N.T. Glinistye mineraly serozemov obyknovennykh i lessov yuga Golodnostepskoi ravniny, Pochvovedenie, 1972, No 8, pp. 109–111.
Akzhigitova N.I., Brekle Z.V., Vinkler G., Volkova E.A., Vukhrer V., Kurochkina L.Ya., Makulbekova G.B., Ogar' N.P., Rachkovskaya E.I., Safro-nova I.N., Khramtsov V.N. Botanicheskaya geografiya Kazakhstana i Srednei Azii (v predelakh pustynnoi oblasti), St. Peterburg, Boston-Spektr, 2003. 424 p.
Bazilevich N.I., Chepurko N.L., Rodin L.E. Miroshnichenko Yu.M. Biogeokhimiya i produktivnost' chernosaksaul'nikov Yugo-vostochnykh Karakumov, Problemy osvoeniya pustyn', 1972, No 5, pp. 3–8.
Bazilevich N.I., Chizhikova N.P. Pochvy, Karakumy, statsionar Repetek: Sb. Produktivnost' rastitel'nosti aridnoi zony Azii. Itogi sovetskikh issledovanii po mezhdunarodnoi biologicheskoi programme 1965–1974 gg, Leningrad: Nauka, 1977, pp. 121–124.
Biscaye P.E. Mineralogy and sedimentation of the deep-sea clay in the Atlantic Ocean, Geol. Soc. Amer. Bull., 1965, V. 76, № 7, P. 803–832.
Chizhikova N.P., Evtifeev Yu.G., Pankova E.I. Mineralogicheskii sostav ilistykh fraktsii pustynnykh pochv Mongolii, Pochvovedenie, 1988, No 8, pp. 44–54.
Christmann S., Martius Ch., Bedoshvili D., Bobojonov I., Carlo C., Devkota K., Ibragimov Z., Khalikulov Z., Kienzler K., Herath M., Mavlyanova R., Nishanov N., Sharma, Ram Tashpulatova B., Toderich K.,Turdieva M. Food Security and Climate Change in Central Asia and the Caucasus. Discussion paper. CGIAR Program for Central Asia and the Caucasus, Tashkent, Uzbekistan, 2009. 78 p.
Cook H.E., Johnson P.D., Matti J.C., Zemmels I. Methods of sample preparation and X-ray diffraction data analysis, X-ray mineralogy laboratory, Deep sea Drilling project, University of California, Inst. Repts. DSDP, Vol. 28, 1975, pp. 999–1007.
Dubyanskii V.A. Peschanaya pustynya Yugo-Vostochnye Karakumy, ee estestvennye raiony, vozmozhnost' ikh sel'skokhozyaistvennogo ispol'zo-vaniya i znachenie dlya irrigatsii, Tr. po priklad. i botan., gen. i selek-tsii, 1928, T. 19, Vol. 4, pp. 1–86.
Gael' A.G. O roli rastenii v pochvoobrazovanii v pustyne Kara-kum, o peschanykh pochvakh i ikh plodorodii, Izvestiya gosudarstvennogo geograficheskogo obshchestva, 1939, T. 71, Vol. 8, pp. 1105–1128.
Gael' A.G. Oblesenie aridnykh oblastei Aralo-Kaspiya, Lesnoe khozyaistvo, 1975, No 3, pp. 2–9.
Gael' A.T., Khabarov A.V. Pochvenno-ekologicheskie kharakteristiki Tsentral'no-Karakumskogo statsionara// Osobennosti peschanykh pochv i ikh ispol'zovaniya, Moscow, 1979, pp. 4–55.
Gintzburger G., Toderich K.N., Mardonov B.K. and Makhmudov M.M. Rangelands of the arid and semi-arid zones in Uzbekistan, Monpellier: Centre de Cooperation Internationale en Resherche Agronomique pour le Development (CIRAD), 2003, 498 p.
Gorbunov N.I. Vysokodispersnye mineraly i metody ikh izuche-niya, Moscwa, 1963, 303 p.
Gunin P.D. Ekologiya protsessov opustynivaniya aridnykh ekosi-stem, Moscow, 1990. 354 s.
Gunin P.D., Darymov V.Ya. Novye dannye o raspredelenii vlazhno-sti pochvogruntov v Vostochnykh Karakumakh, Vestnik Mosk. un-ta, 1969, Ser. Geografiya, No 3, pp. 46–53.
Gunin P.D., Darymov V.Ya., Veiisov S.V. Landshaftnaya kharakteri-stika Repetekskogo zapovednika, Opyt izucheniya i osvoeniya Vostochnykh Karakumov, Ashkhabad: Ylym, 1972, pp. 12–22.
Gunin P.D., Veiisov S.V. Repetekskii zapovednik kak regional'-nyi ekologicheskii tsentr Vostochnykh Karakumov, Problemy osvoeniya pustyn', 1987, No 5, pp. 54–60.
Gunin P.D., Veiisov S.V., Radziminskii P.Z. Rol' Repetekskogo biosfernogo zapovednika v reshenii zadach okhrany prirody v usloviyakh pastbishchnogo zemlepol'zovaniya, Problemy osvoeniya pustyn', 1985, No 4, pp. 53–62.
Khabarov A.V. Mineralogicheskii sostav peschanykh pochv Tsentral'-nykh Karakumov, Pochvovedenie, 1976, No 2.
Kurochkina L.Yu., Osmanova L.T., Karibaeva K.N. Kormovye raste-niya Kazakhstana, Alma-Ata, 1986, 208 p.
Nechaeva N.T. Dinamika pastbishchnoi rastitel'nosti Karakumov pod vliyaniem meteorologicheskikh uslovii, Ashkhabad: AN TSSR, 1958, 214 p.
Nikitin S.A. Drevesnaya i kustarnikovaya rastitel'nost' pustyn' SSSR, Moscow: Nauka, 1966, 253 pp.
Pyankov V.I., Black C.C., Artyusheva E.G., Voznesenskaya E.V., Ku M.S., Edwards B. Features of photosynthesis in Haloxylon species of Chenopodiaceae that are dominant plants in Central Asia deserts, Plant Cell Physiology, 1999, Vol. 40, pp. 125–134.
Rodin L.E, Bazilevich N.I. Dinamika organicheskogo veshchestva i biologicheskii krugovorot zol'nykh elementov i azota v osnovnykh tipakh rastitel'nosti Zemnogo Shara, Moscow– Leningrad, 1965, 253 pp.
Shamsutdinov Z.Sh. Sozdanie dolgoletnikh pastbishch v aridnoi zone Srednei Azii, Tashkent, 1975, 175 p.
Toderich K.N., Shuyskaya E.V., Ismail S., Gismatullina L.G., Radjabov T., Bekchanov B.B., Aralova D.B. Phytogenic resources of halophytes of Central Asia and their role for rehabilitation of sandy desert degraded rangelands, J. of Land Degradation and Development, 2009, Vol. 20(4), pp. 386–396.
Veiisov C.B. Dinamika rel'efa barkhannykh peskov, Ashkhabad: Ylym, 1976, 196 p.
Veiisov S.V. Dinamika litogennoi osnovy i ee rol' v formiro-vanii biogeotsenozov, Biogeotsenozy Vostochnykh Karakumov, Ashkhabad: Ylym, 1975, pp. 13–17.
Zonn S.V., Leont'ev V.L. O pochvoobrazovatel'nom znachenii sak-saula v peskakh pustyni Karakumy, Pochvovedenie, 1942, No 8.