N. P. Chizhikova1, E. B. Varlamov1, V. I. Savich2
1V. V. Dokuchaev Soil Science Institute of Russian Academy of Agricultural Sciences, 119017, Moscow, Pyzhevskii, 7 b. 2
2Russian Timiryazev State Agrarian University, 127550, Moscow, Timiryazevskaya st., 49
The experimental results showed the impact rendered by different rates of organic fertilizers in the kind of poultry excrements on crystallochemical parameters of minerals containing in the fine-dispersed fractions (less than 1, 1-5, 5-10 mkm). The considerable changes induced by increased rates of organic fertilizers take place in the ratio between the basic mineral phases and the crystallochemistry of minerals of the clay fraction as the most functional part of soil. One should indicate that the content of the clay fraction decreases, the layered silicates are destroyed and transformed as affected by higher rates of potassium and ammonium, fixed by mixed-layered formations with smectite pockets. The functionally inert minerals such as quartz, feldspar, plagioclase and mica of dioctahedral type are accumulated.
Keywords: minerals, feldspar, organic fertilizers in the kind of poultry excrement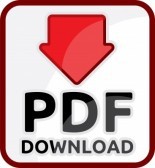 ---
REFERENCES
1. Gorbunov N.I. Pochvennye kolloidy i ikh znachenie dlya plodorodiya, Moscow, 1957, 160 p.
2. Sedykh V.A., Savich V.I., Sidorenko O.D. Primenenie v zemledelii organicheskikh udobrenii na osnove ptich'ego pometa, Moscow, 2011, pp. 172.
3. Chizhikova N.P. Izmenenie mineralogicheskogo sostava glinistykh fraktsii i ikh podvizhnosti v dernovo-podzolistykh pochvakh pod vliyaniem vnosimykh udobrenii, Mineralogicheskii sostav i mikrostroenie pochv v reshenii voprosov ikh genezisa i plodorodiya, Moscow, 1990, pp. 16–29.
4. Chizhikova N.P. Preobrazovanie mineralogicheskogo sostava pochv v protsesse agrogeneza, Extended abstract of Doctor's thesis, Moscow, 1992, 49 p.
5. Chizhikova N.P. Agrotekhnogennoe preobrazovanie mineralogicheskogo sostava dernovo-podzolistykh pochv, Pochvovedenie, 1994, No. 4, pp. 81–91.
6. Chizhikova N.P. Vliyanie orosheniya na izmenenie mineralogicheskogo sostava chernozemov i kashtanovykh pochv, Pochvovedenie, 1995, No. 1, pp. 128–144.
7. Chizhikova N.P. Neobratimye izmeneniya mineralogicheskogo sostava pochv i problema ikh ustoichivosti k agrogennym vozdeistviyam, Ekologiya i pochvy, T. 1, Pushchino, 1998, pp. 65–74.
8. Chizhikova N.P. Antropogennaya degradatsiya mineralogicheskoi osnovy pochv, Ekologicheskii analiz okruzhayushchei sredy v tselyakh ee ratsional'nogo ispol'zovaniya i prognoza izmenenii, Moscow, 2001, pp. 215–228.
9. Chizhikova N.P. Agrogennaya transformatsiya mineralogicheskogo sostava agrodernovo-podzolistykh pochv, Pochvy Moskovskoi oblasti, ikh ispol'zovanie, Moscow, 2002, pp. 312–324.
10. Chizhikova N.P. Transformation of the Mineralogical Composition of Fine Particle-Size Fractions under Agrotechnogenic Impacts, Eurasian Soil Science, 2002, No. 7, pp. 770–776.
11. Chizhikova N.P. Neobratimost' evolyutsii petrografo-mineralogicheskogo komponenta pochv pri agrotekhnogennom vozdeistvii, Problemy evolyutsii pochv, Proc. Conf. IV Vseros. konf, Pushchino, 2003, pp. 216–221.
12. Gorbunov N.I. Vysokodispersnye mineraly i metody ikh izucheniya, Moscow, 1963, pp. 5–15.
13. Chizhikova N.P., Godunova E.I. Problemy vzaimodeistviya vnosimykh veshchestv s pochvoi, Proc. Conf. po fundamental'nomu pochvovedeniyu, Moscow, 2004, pp. 128–139.
14. Chizhikova N.P., Prishchep N.I. Izmenenie soderzhaniya tonkodispersnykh mineralov pod vliyaniem kaliinykh udobrenii, Doklady RASKhN, 1996, No. 3, pp. 20–21.
15. Biscaye P.E. Mineralogy and sedimentation of recent deep-sea clay in the Atlantic Ocean, Geol. Sos. Amer. Bull, 1965, Vol. 76, pp. 803–832.
16. Cook H.E., Johnson P.D., Matti J.C., and Zemmels, I. Methods of sample preparation and X-ray diffraction data analysis, X-ray Mineralogy Laboratory, Deep Sea Drilling Project, University of California, Riverside, Init. Repts. / Eds. Hayes D.E., Frakes L.A. et al., Washington, 1975, pp. 999–1007.
17. Chizhikova N.P. Clay minerals in soddy-podzolic soils in Russia and the problem of acidification, XVI World Congress of soil science, Montpellie (France), Vol. 1, 1998, pp. 1–7.
18. Gorbunov N.I. Mineralogiya i fizicheskaya khimiya pochv, Moscow, 1978, 293 p.
19. Gradusov B.P., Chizhikova N.P., Plakkhina D.M. Blok petrografo-mineralogicheskikh pokazatelei pochvennogo plodorodiya, Rasshirennoe vosproizvodstvo plodorodiya pochv v intensivnom zemledelii, Moscow, 1988, pp. 117–124.
20. Grim R. Mineralogiya i prakticheskoe ispol'zovanie glin, Moscow, 1967. 510 p.
21. Koroleva I.E., Chizhikova N.P., Lebedeva M.Yu., Seredkina N.N. Transformatsiya azota udobrenii v zavisimosti ot granulometricheskogo i mineralogicheskogo sostavov fraktsii pochv, Nauchn. tr. VASKhNIL, Moscow, 1991, pp. 3–15.
22. Mal'tseva A.I., Pinskii D.A., Zolotareva B.P. Rol' glinistykh mineralov v formirovanii i konservatsii gumusovykh veshchestv, Proc. Conf. II Rossiiskogo rabochego soveshchaniya, Pushchino, 2012, pp. 48–49.
23. Pchelkin V.U. Pochvennyi kalii i kaliinye udobreniya, Moscow, 1966, 336 p.
24. Povetkina N.L., Sedykh V.A., Povetkin V.A., Karaush P.Yu. Izmenenie svoistv dernovo-podzolistykh pochv pri vnesenii vysokikh doz ptich'ego pometa, Proc. Conf. Title V1 s"ezda obshchestva pochvovedov im. V.V. Dokuchaeva, Kn. 1, Petrozavodsk–Moscow, 2012, pp. 330–332.
25. Shaviv A. Mattigod S.V., Pratt P.F. Joseph H. Potassium Exchange in Fivt Southern California Sjils with High Potassium Fixation, Soil Sci. Soc. Amer. J., 1985, Vol. 49, No. 5, pp. 1128–1133.